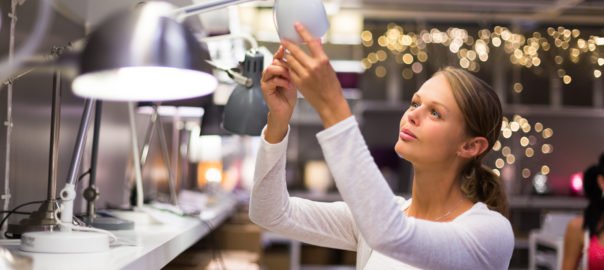 To buy lighting fixtures, you'll need to consider several factors. If you're shopping for pendant lighting, for instance, here are a few tips to help you pick the best options possible.
Start with the Material and Finish
Glass and metal, along with cloth and plastic are the most common materials for pendant lighting. If you're looking for options that you plan to put in your kitchen or bathroom, though, consider glass since the material diffuses light effectively. Lighting made of cloth, though, will suit your living room since the material collects dust easily.
Think About the Size
For a bit of drama, though, try putting a big pendant in your entryway. That's one way to grab the attention of your guests. You can also set it as a focal point over your dining tables. If you're thinking about installing track lighting, switch to mini globes. They offer bright illumination that's less intense, so they're an ideal option for task lighting in your kitchen counter. Keep them above eye level, though, to prevent annoying glare.
Consider Your Options
When it comes to pendant lighting, decide if you want to go with ambient or task lighting. Your decision will influence your buying options. For instance, if you're looking for ambient lighting, you need to look for lamps that stream light upwards. For task lighting, you'll need to focus your search on home lighting fixtures with open bottoms, so they stream the light downward.
Upgrade to LED
More and more homeowners are choosing LED bulbs versus traditional ones. That's because they tend to last longer, allowing you to save on replacement costs for a long time. With the popularity of LED lighting technology, more and more affordable options are coming up on the market, too, making this an easy choice for you.
Calculate the Height
One factor you shouldn't forget when you shop for lights is how high you'll put it up. If you're putting it in your entryway, then your pendant lighting should be about seven feet above the floor. If you're putting it in the dining area, though, the ideal height is at least 30 inches above the table. You should also consider the height of the tallest person in your home, so your loved ones won't need to keep ducking under the light.
Start shopping for worthwhile options. Check out Premier Lighting for superior home lighting fixtures in Tucson, AZ.